Joseph Carlos Fitzjarrell • Artist
At a very young age, Santa Cruz native Joseph Carlos Fitzjarrell began his unique artistic legacy in both style and authenticity.
His mother recognized this and had a strong belief in his artistic talent. When he was nine she booked an exhibit for him titled "One Boy Show" at the 320 gallery in downtown Santa Cruz. The event was a success being held open an extra two weeks and very exiting for Joe who sold a good amount of pieces.
As he continued to develop his artistic skills through self study, his love for expression through his work deepened.
Joe would become fluid in multiple mediums, including pen and ink, pencils, charcoal, watercolor, acrylics, spray paint, graphic design and screen printing.
His works showcase his original style of artistry.
In his works, traces of his early influences can be seen such as Punk-Rock and Hip-Hop subcultures, New York graffiti and subway art, Anime, arts of China, pop culture, current events and the works of surreal artists like Dali and Escher.
Joe's growing resume boasts close to 200 professional endeavors, including clothing brands, logos, posters, flyers, stickers, greeting cards, canvases and murals.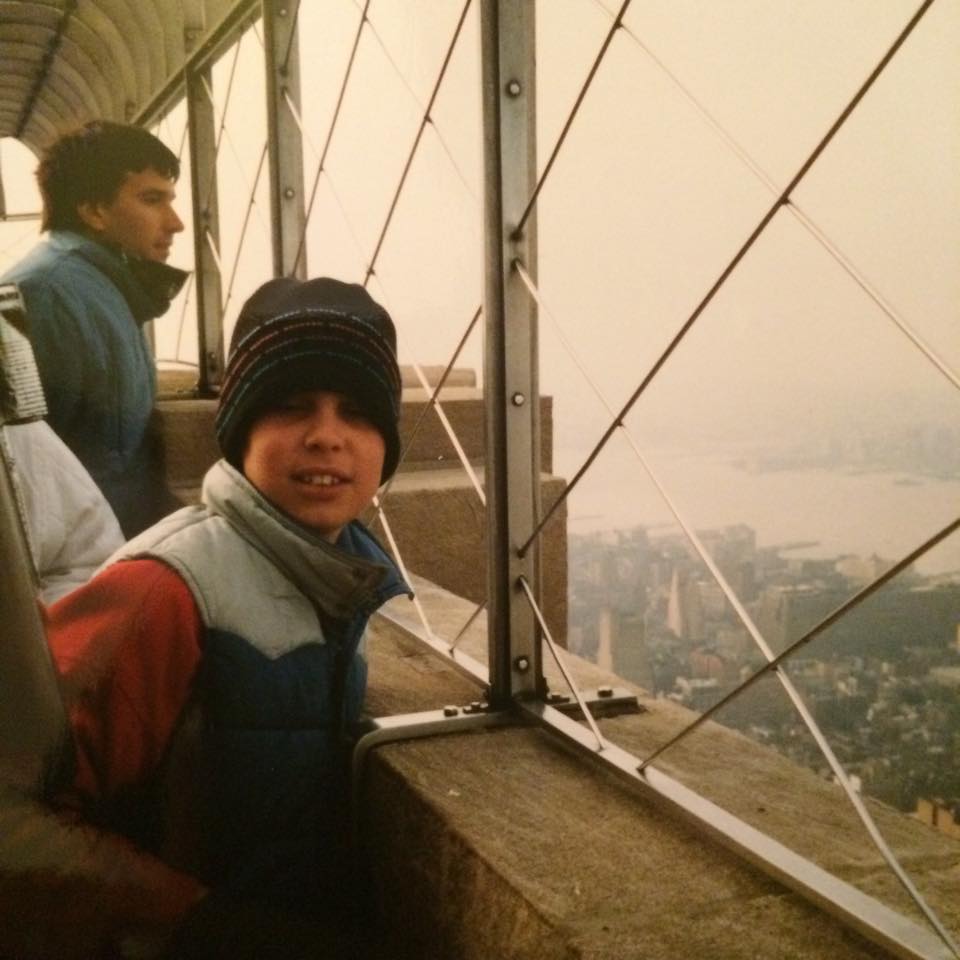 Empire State Building Christmas '86